Find the perfect engagement ring
From timeless classics, such as the Solitaire ring, to modern diamond cuts, to very individually designed designs - find your dream ring from Veynou.
Excellent quality

All our diamonds meet the highest quality standards, D-F color, VS+ clarity and IGI/GIA certified.

Sustainability

Veynou created diamonds are sustainably produced and are 100% real diamonds.

Personal consultation

Whether virtual consultation or personal appointment in the boutique, we will help you to configure your dream ring.

Service & Guarantee

With Veynou-Care we offer comprehensive services and a lifetime guarantee on our diamonds.
Discover our engagement rings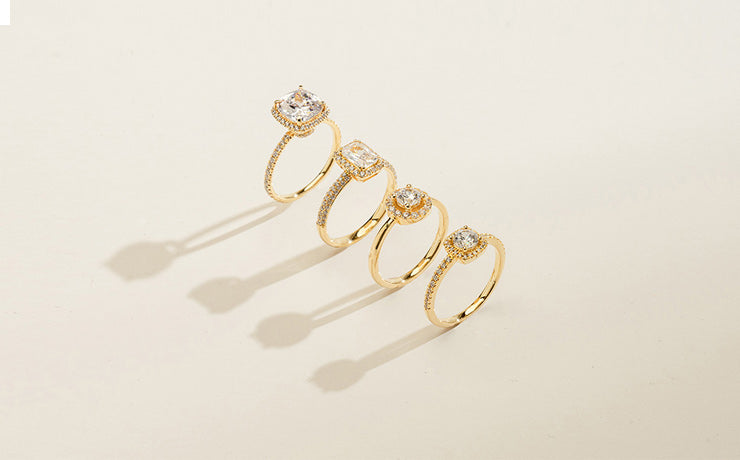 Brilliance and perfection: the quality of our lab grown diamonds
When choosing the diamond for the engagement ring, quality plays a crucial role. This has always been indicated by the 4Cs, i.e. Cut, Color, Clarity and Carat. At Veynou we combine brilliance and perfection and only use diamonds in the best color D-F, a clarity of VS or better and an excellent cut for our engagement rings. The carat weight can of course be determined individually as desired.

Importantly, all of the diamonds we create have a unique structure and quality characteristics that are certified according to the 4C's. We carry out this certification at the renowned and independent institutes IGI, GIA and HRD.
Learn more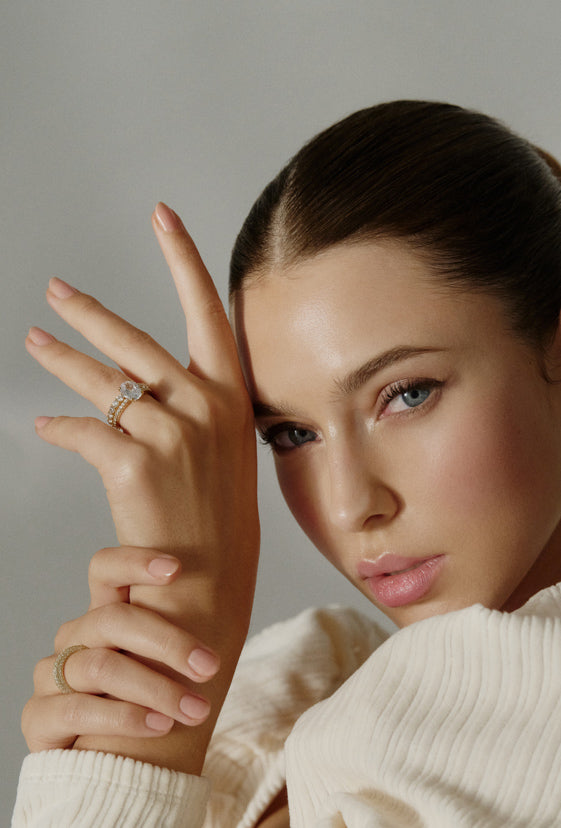 The symbol of love, sustainably created
Getting engaged is a significant step in life that symbolizes deep love and the desire for a future together. With our engagement rings, this moment of connection becomes a symbiosis of love, luxury and sustainability.

Sustainability and quality is not just an idea for us, but deeply anchored in our values ​​and approach of only using lab grown diamonds and recycled gold. Veynou relies on innovative CVD technology to sustainably produce only the best quality diamonds. In this way we ensure that our diamonds are not only ethically harmless, but also do not support any exploitation of natural resources or conflicts and contribute to the protection of the environment.

The engagement ring is not only a symbol of love, but also an investment in a future together. With Veynou created diamonds, couples can rest assured that they are making a responsible choice that lives up to both their values ​​and their idea of ​​luxury.
Learn more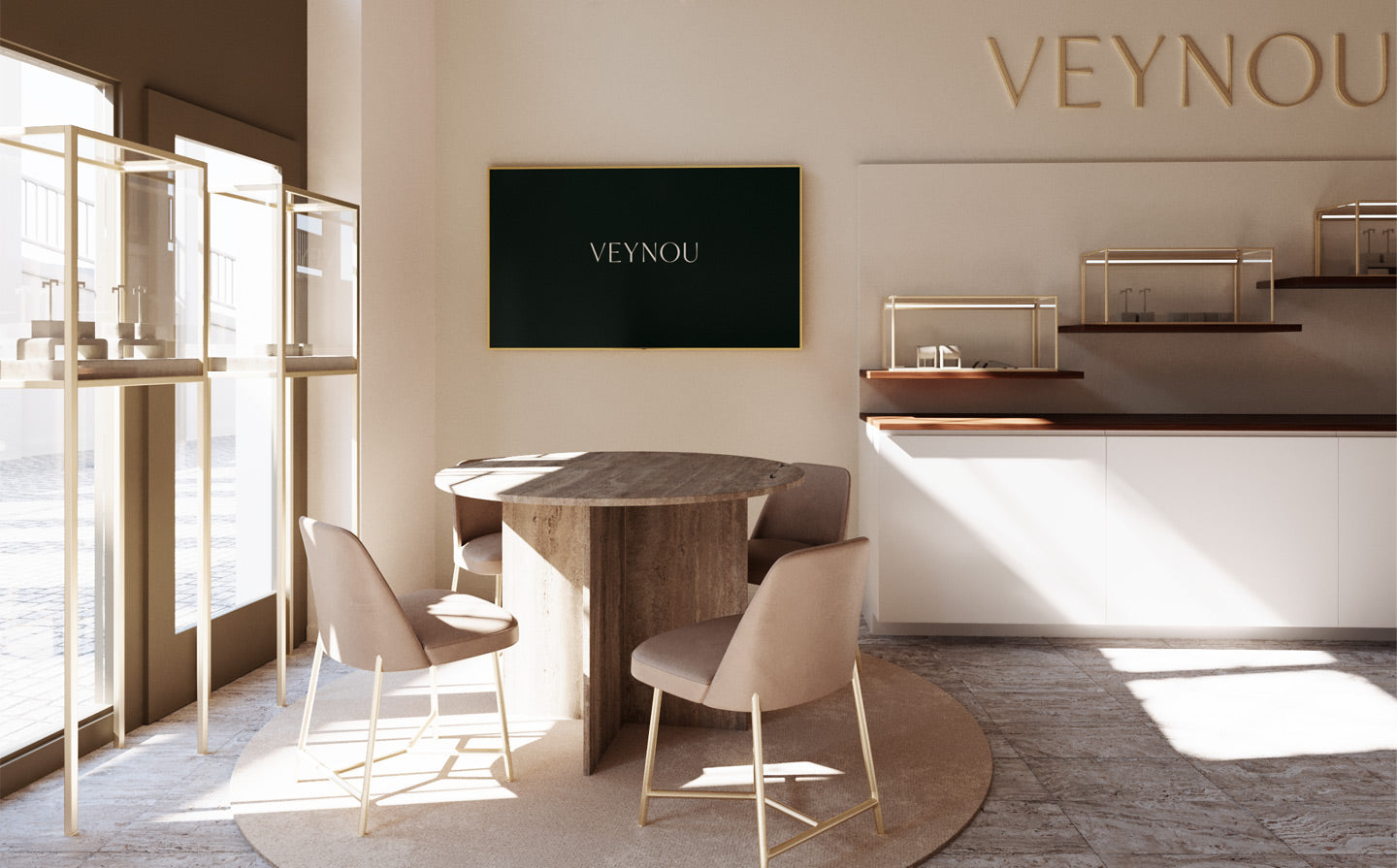 Personal appointments & individual designs
Choosing the perfect engagement ring is a conscious and important decision. Therefore, at Veynou, we place a strong focus on personal advice along the purchasing decision. With our expertise, we help to respond to the individual preferences and style of your future fiancé. Whether classic solitaire, vintage designs or modern interpretations, our engagement ring collection reflects this expertise.

We offer our comprehensive advice virtually, or at a personal appointment in our boutique to configure your dream ring together with you. Our experts take the time to understand your needs and help make the right choice of diamond cut, size, design and metal.

In addition, we are able to design completely individual engagement rings with our bespoke service, which are then visualized by our jewelry designers and manufactured in our manufactory in Pforzheim after the customer has given their approval.
Book an appointment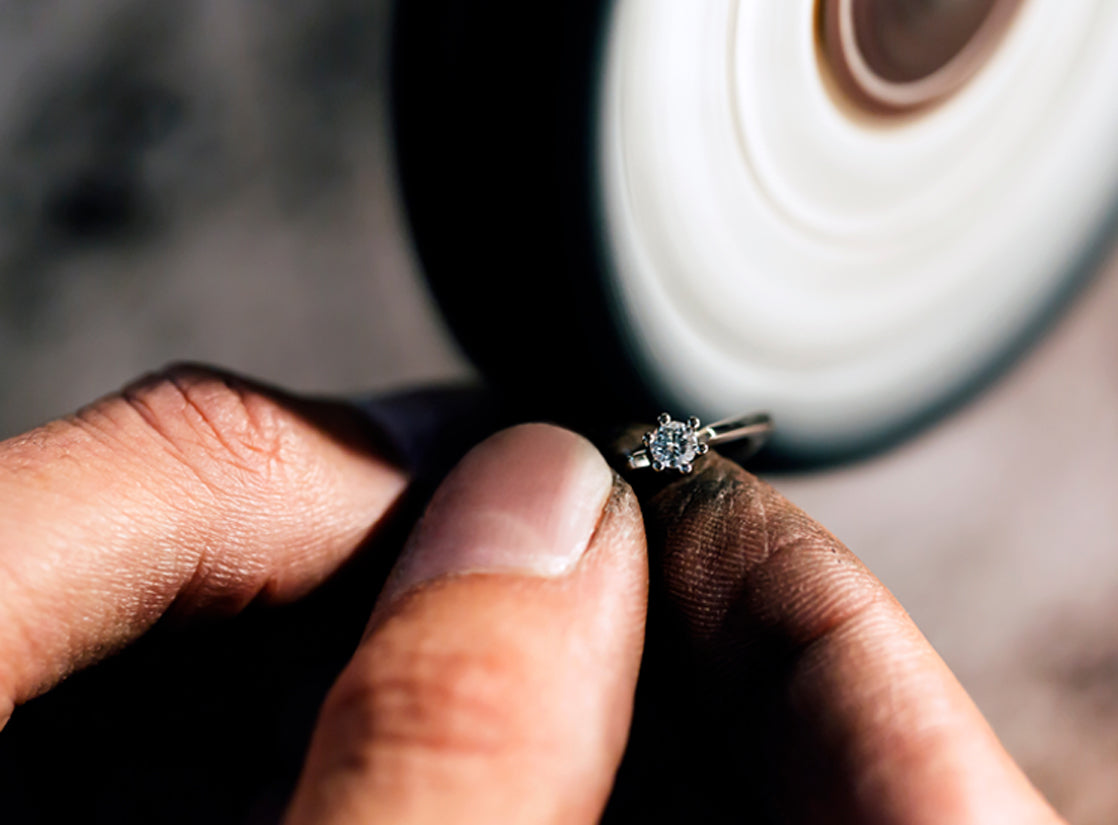 Service & Quality
With our Veynou-Care program we offer a range of services and guarantees based on partnership: from the production of individual jewelry, engravings, ring size adjustments to extensive guarantees.

We offer a free ring resizing service for all of our engagement rings. To help you determine your ring size, you can order one of our free ring measuring tapes or visit our boutique. Our team of experts is always available to help you determine the right size.

Give your engagement ring a personal touch with an individual engraving. We offer a free engraving service for your Veynou engagement ring to give your ring a special meaning. Whether initials, a date or a special message - we engrave your wishes precisely and stylishly for eternity.

We offer a lifetime guarantee on our diamonds and a 3 year guarantee on our jewellery. Our VEYNOU care program guarantees you long-lasting pleasure in your exclusive jewelery creations.
More about Veynou-Care
Discover our engagement rings
More about Veynou
Manufactory in Pforzheim

With masterful craftsmanship, we process the finest materials to create engagement rings that will last for generations.

Learn more

Sustainability

100% Diamond, 0% Mined - Learn more about how, thanks to advanced technologies, we produce real diamonds sustainably in the laboratory without negative consequences for nature and people.

Learn more

Diamond Basics: The 4C's

Each diamond has unique characteristics - Learn more about how diamonds vary in weight, color, cut and clarity depending on quality.

Learn more
Veynou engagement rings with 100% lab grown diamonds
Veynou is a pioneer and trailblazer for jewelry and engagement rings with laboratory-grown diamonds, Made in Germany. In your search for the perfect engagement ring, we will be at your side step by step so that you can prepare as well as possible for a romantic and memorable proposal.
Frequently asked questions
What quality features does Veynou use for engagement rings?

At Veynou we only use diamonds with the highest color grading D-F (colorless), a clarity of VS+ (very small inclusions) or better and an excellent cut. These features ensure the maximum brilliance and beauty of the engagement ring.
How much budget should I plan for my engagement ring?

You may be familiar with the popular recommendation that the budget for an engagement ring should be around twice your monthly salary. Interestingly, this recommendation was actually developed by an advertising agency in the 1940s. However, at Veynou we believe that every couple is unique and there shouldn't be any set rules for the budget. It is much more important that you feel comfortable with the budget.
Can I get a completely custom design for my engagement ring?

Yes, we would be happy to design your individual engagement ring with you.
What is the difference between an engagement ring and a wedding ring?

An engagement ring is commonly gifted at the time of marriage proposal, while a wedding ring is commonly exchanged when a couple exchange vows. The engagement ring is usually worn on the left ring finger.
How long does it take to make an individual engagement ring at Veynou?

Once all the important information has been determined, such as the ring size, design and engraving, it usually takes 3-4 weeks for your engagement ring to be made for you. If you have less time, please contact us directly.