liv bangle
Regular price

Sale price

$1,333.00
Made to Order: Zwischen 27.12.-06.12. bei dir.
Our Liv bangle accompanies the emotional journey of life, embodied in the symbiosis of gold and diamond. Framed in 14kt. recycled gold, is a 0.40ct. Beautiful pear cut diamond created by VEYNOU. Our Liv bangle is part of our Liv collection and perfectly combinable.
Metal: 14kt. recycled gold
Diamond created by VEYNOU

Carat weight: 0.40ct. 
Clarity: VS+
Color: DF
Cut: drops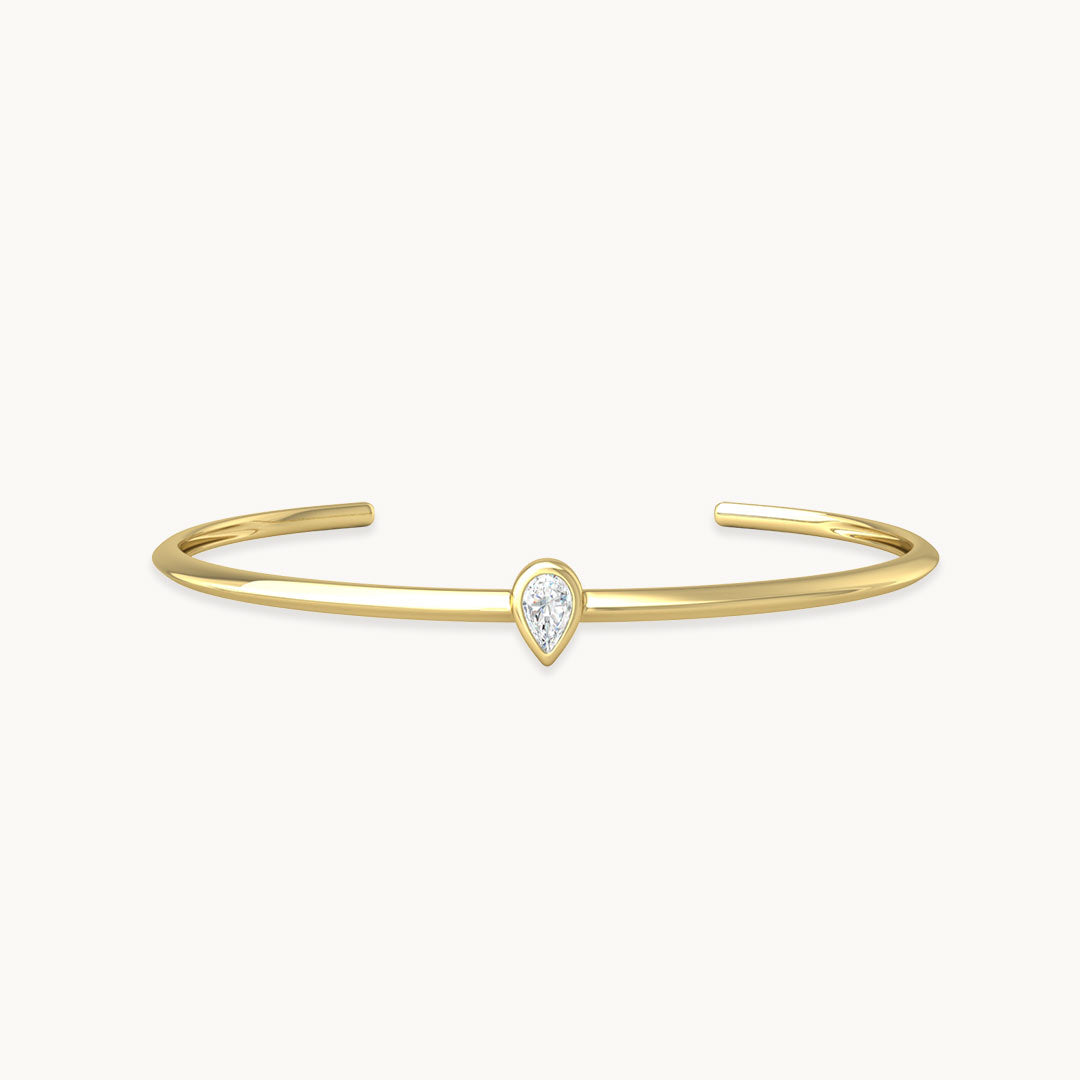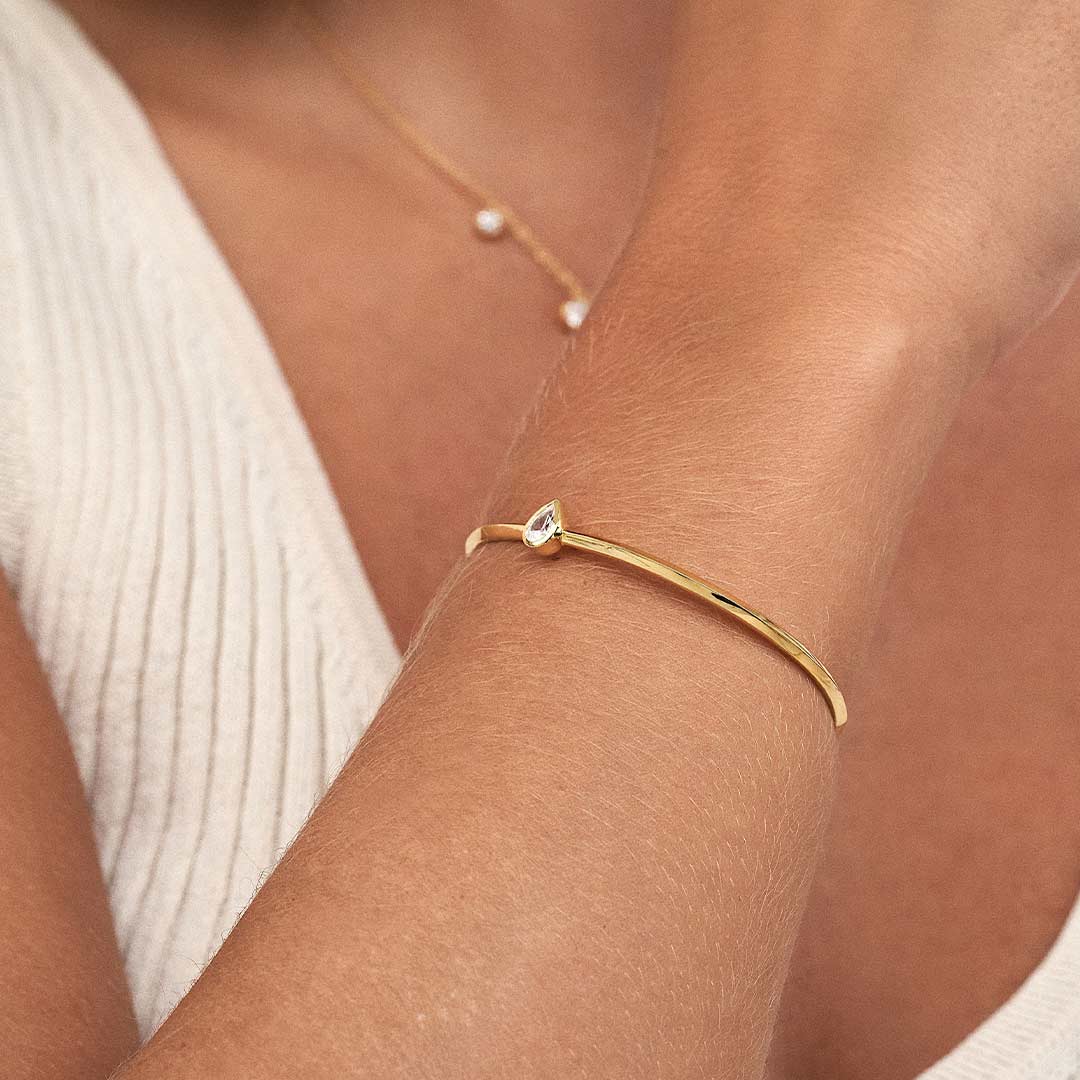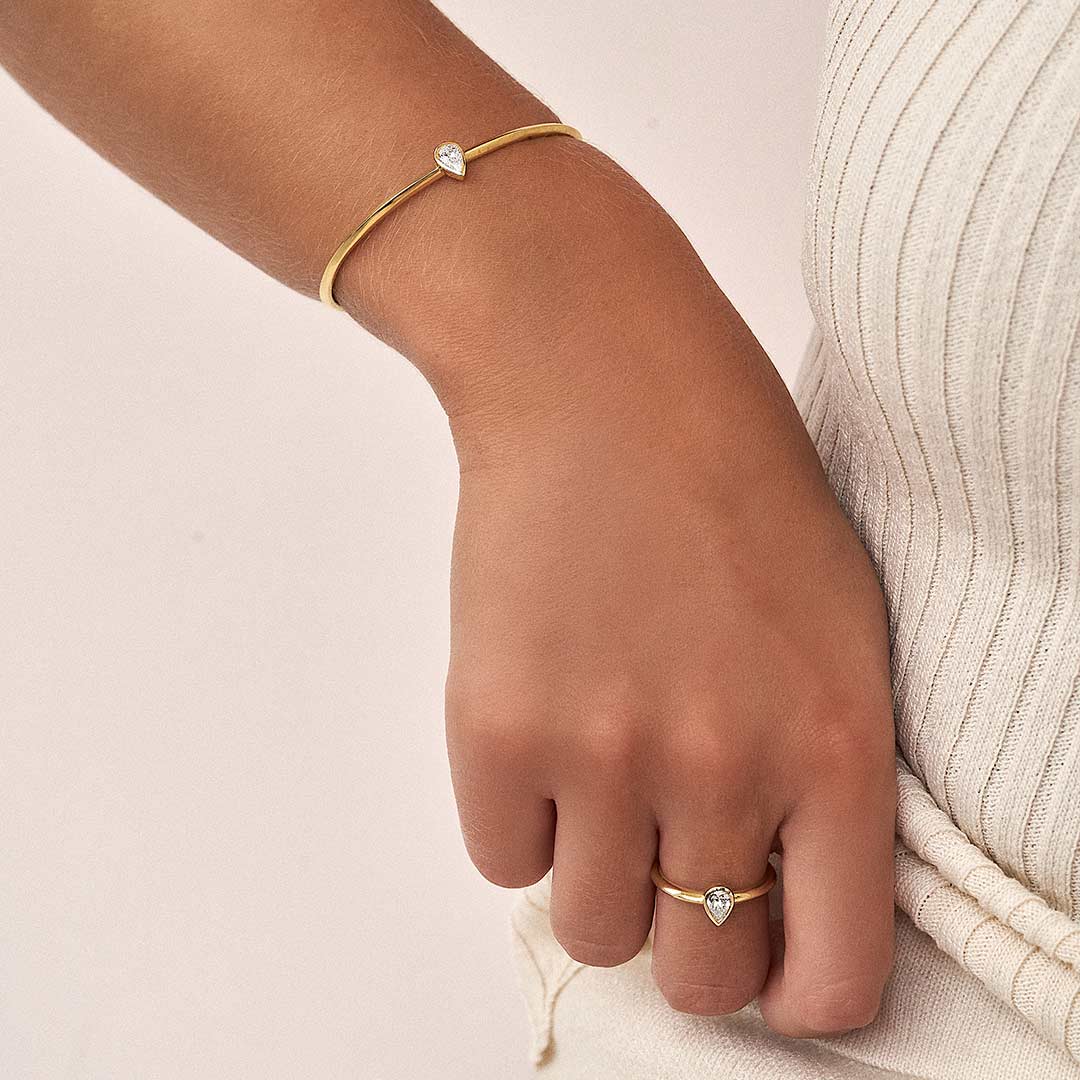 Produktdetails

Metall: 14kt. recycled yellow gold

Fassung:

Maße:

Edelstein:

Karatgewicht: 0,40 Karat

Karatgewicht des Pavé-Besatzes:

Schliff: drops

Farbe: DF (colorless, very fine white) - the highest quality standard of a diamond.

Reinheit:VS+ (no inclusions visible to the eye)

Zertifikat:

Durchmesser: 6.8 cm

Breite: 2.2mm

Länge:

Diamant:

Stärke: 2.0mm

Aufbau:

Kettenlänge:

Verschlussart:

Abgebildete Größe:
Lab grown diamonds

VEYNOU created diamonds are 100% real diamonds and have the same chemical, physical and optical properties as mine diamonds, but without any negative consequences for nature and people.

Created for eternity, without compromises: Our laboratory-grown diamonds are produced in an environmentally friendly manner, with transparent origin, under fair conditions and under the highest quality standards.

At Veynou, we only use the highest quality diamonds according to the 4Cs, with a color of D-F (white) and a clarity of VS+ (free of eye-visible inclusions).
Recycled Gold

For all our jewelry, we only use 100% recycled, solid 14k & 18k gold from certified German gold refineries, for an eternal gold cycle.
Handcrafted in Germany

We manufacture our unique pieces of jewelry and engagement rings with masterful craftsmanship in our manufactory in the gold city of Pforzheim.

In a complex manufacturing process and multiple quality controls, sparkling pieces of jewelry are created for eternity.
What we offer
Sustainably created diamonds and gemstones.

Handcrafted in Germany with 100% recycled solid 14k & 18k gold.

Free shipping & returns within 30 days.

Secure payment through SSL encryption.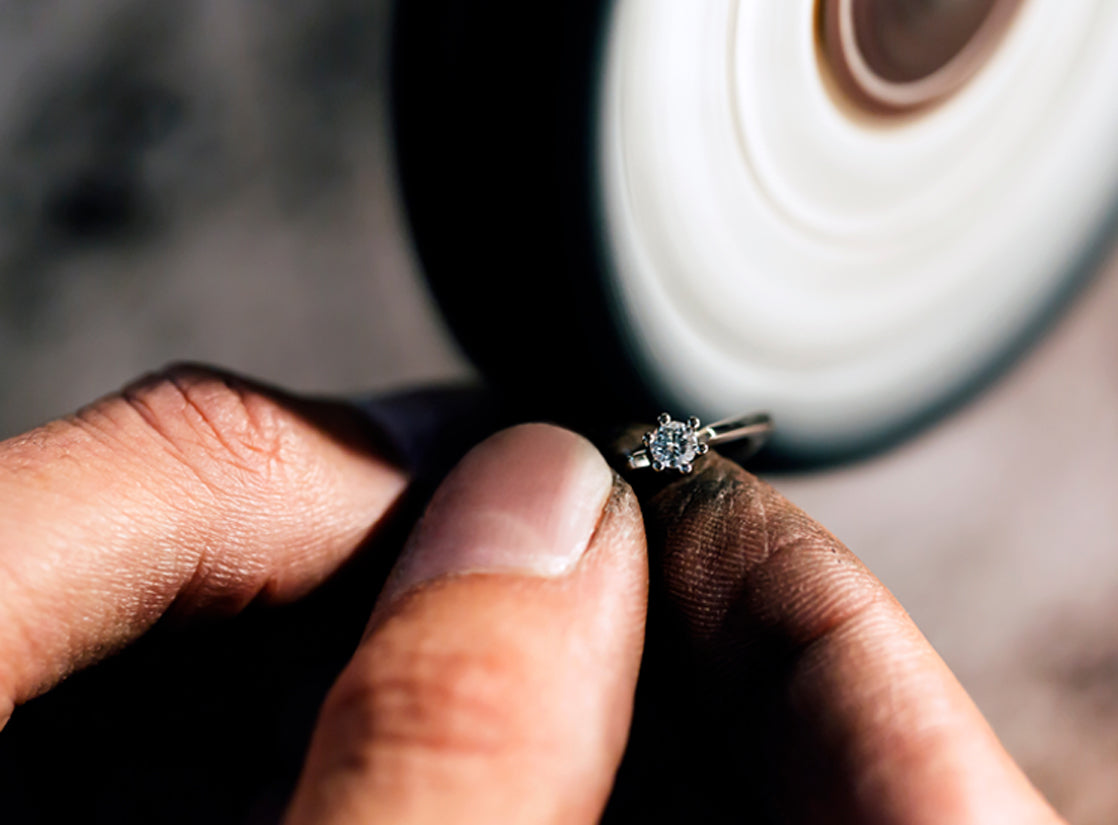 Masterfully handcrafted for eternity
Artfully crafted symbols of beauty and elegance are created in our manufactory in the gold city of Pforzheim.
Learn more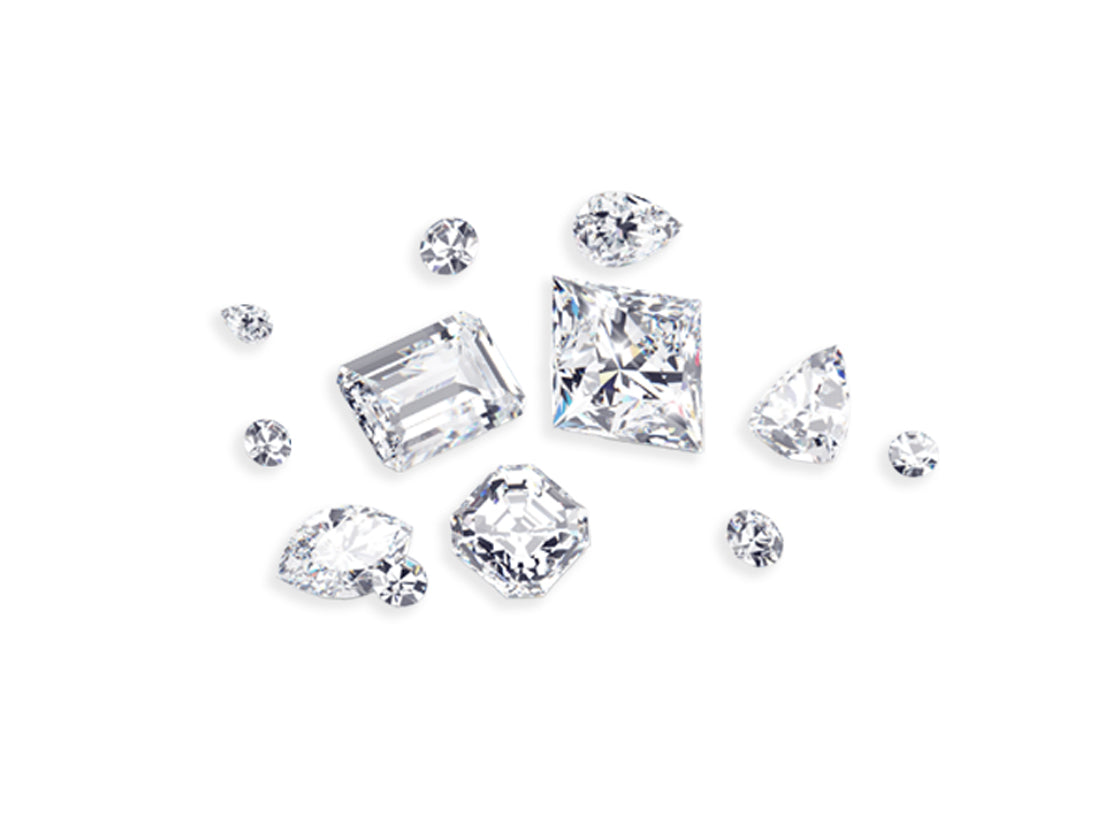 Sustainably created diamonds and gemstones
Natural wonders and modern technologies fuse to create stunning, sustainable diamonds using the CVD process. These sparkling masterpieces resemble their natural equivalent in all properties and are created in highly controlled laboratories without any negative effects on people or the environment.
Learn more
Frequently asked questions
Where is Veynou jewelry crafted?

Our jewelry is crafted by experienced master craftsmen in Pforzheim who use their in-depth knowledge of diamonds and jewelry design to ensure the highest standards of quality.

Through local production, we also support craftsmanship in Germany and contribute to the preservation of this important cultural heritage.
Are lab grown diamonds and gemstones flawless?

Lab grown diamonds vary in colour, clarity and cut. Each one is unique. Diamonds created by VEYNOU are evaluated and classified by independent gemological laboratories that also certify natural diamonds. The same strict standards are applied.

VEYNOU created diamonds have the highest color grade (D-F, white) and are free of inclusions visible to the eye (VS+).
How do diamonds grow in the laboratory?

At Veynou we grow diamonds with the state-of-the-art CVD technology.

In the CVD method, a diamond seed crystal is placed in a vacuum chamber and gases containing carbon are introduced into the chamber. In the process, the gases release carbon atoms, which are deposited on the surface of the diamond seed crystal. In this way, atom by atom, a diamond in the rough grows. Learn more
Are lab grown diamonds real diamonds?

A question with a clear answer: Yes. Laboratory grown diamonds are no different from mined diamonds. If you place a lab grown diamond next to a mined one of identical quality, no distinction can be made, even to trained experts.

And not only the look is absolutely identical, also the chemical composition. Lab grown diamonds have the same chemical & physical properties, as they are 100% diamonds.

Diamonds grown in the laboratory are also certified by the same testing institutes GIA & IGI according to the same test criteria.